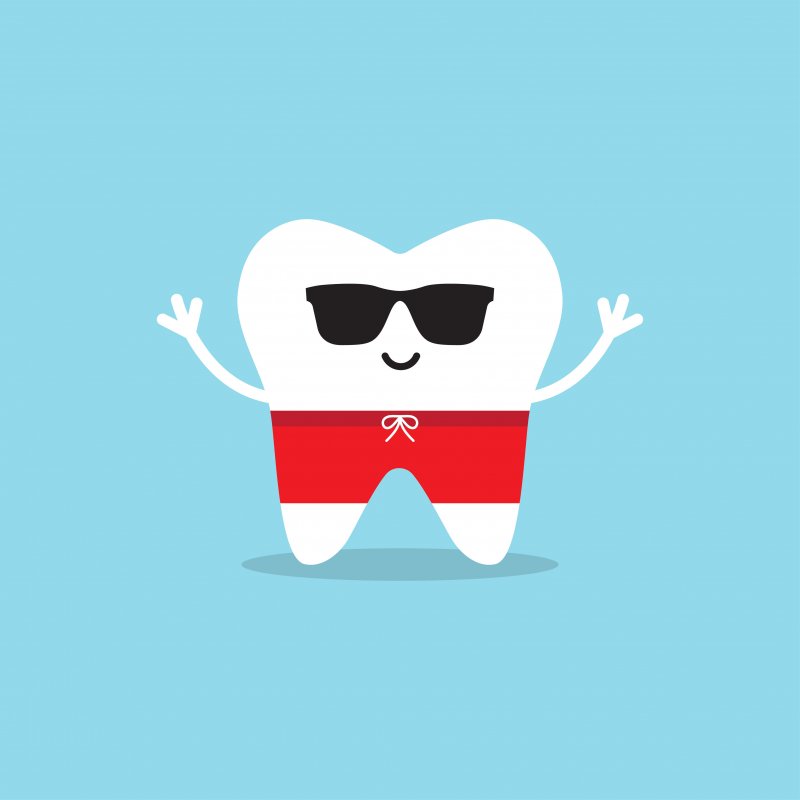 The dog days of summer are finally here again. You and the kids are probably itching for a much-needed getaway, right? Still, don't let the prospect of beach parties make you forget about your teeth and gums. Your vacation will be all the sweeter when it involves good oral health.
Here are four summer-themed dental care tips from your dentist in Spring Lake. Follow them so your time in the sun will be truly fun!
Prevent Dental Emergencies
Wear a mouthguard when playing summer sports to keep accidents at bay. Whether it's volleyball, surfing, skateboarding, or biking, you might get an injury that chips a tooth. A mouthguard would give you a protective layer over your teeth that prevents such chipping.
You should also practice pool safety to avoid dental emergencies. Therefore, don't run around the pool, don't dive in shallow areas, and don't roughhouse. Be mindful of the people around you as well.
Avoid Sugary, Acidic Foods
Don't let your vacation tempt you with too many sweets. Consuming too much will increase your risk of tooth decay and gum disease. When combined with mouth bacteria, their sugary content can cause enamel loss and cavities.
Acidic refreshments won't help your oral health either. Summer alcohols, juices, and fruits usually erode protective tooth enamel. Furthermore, foods like grapes, berries, and apples have tannins that can stain teeth. Basically, try to lay off the margaritas and fruit cocktails.
Drink Water or Tea
Drink plenty of water while you're out in the summer sun. The refreshment will keep you hydrated, not to mention it'll improve your breath and wash away harmful bacteria. Tap water would be perfect since it contains fluoride, known for strengthening enamel and reducing tooth decay.
If you don't feel up to water, you could have tea. Its compounds are known to suppress bacteria that lead to tooth decay and gum disease.
Maintain Your Oral Hygiene Routine
You need to regularly clean your teeth whether or not you're on vacation. Failure to do so causes plaque and bacteria buildup that leads to tooth decay, gum disease, and worse.
Remember to brush your teeth twice daily with fluoridated toothpaste. Follow up with once-daily flossing to remove lingering food particles. You could finish a brushing or flossing session with a mouthwash rinse for insurance.
Taking a break from work or school shouldn't mean giving up your oral care. Practice the tips above so your summer R&R doesn't dull your smile!
About the Author
Dr. Edward Dooley is a dentist practicing in Spring Lake, NJ. After graduating from the University of Pennsylvania's School of Dental Medicine, he joined the American Dental Association, the Academy of General Dentistry, and the New Jersey Dental Association. His continued education has qualified him to perform preventive, cosmetic, and restorative dentistry. As of now, he's also a certified provider of ClearCorrect and Invisalign®. He currently practices at his self-titled clinic and can be reached at his website or by phone at (732)-974-2288.