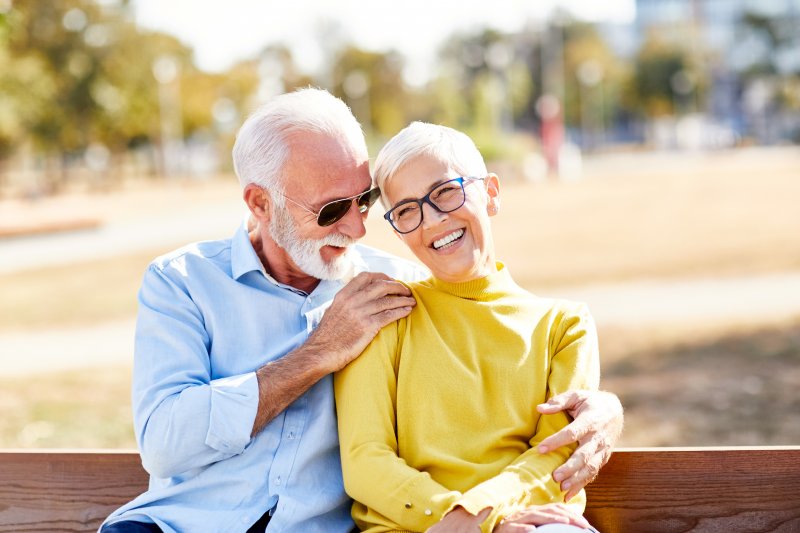 When it comes to tooth replacement, it's no secret that dental implants are the superior choice, especially when it comes to durability, longevity, and functionality. Plus, they are incredibly versatile, enabling them to help patients who are missing one tooth or an entire arch of teeth. However, many candidates have one important question on their minds: Am I too old for dental implants? Keep reading for the answer!
So, Is There an Age Limit for Dental Implants?
Whether you are 25 or 105, dental implants may be the tooth-replacement solution you've been looking for. In fact, in 2004, researchers studied a group of patients who were over 80 years old and under 80 years old for five years following their surgery. They found the same success rates – and that was nearly two decades ago! Since then, dental implants have continued to evolve as technology and the field of dentistry advance. In short, if you are interested in dental implants, don't let your age stop you.
4 Priceless Benefits of Dental Implants
Depending on your unique dental needs, dentures or a dental bridge may also be a viable option. So, why should you pick dental implants? Here are a few reasons:
Longevity – Unlike other tooth-replacement options, dental implants are built to last. With proper care, they can stay in pristine condition for 30+ years.
Natural – Not only are dental implants custom-made to your unique smile, but they get their stability from your jawbone. That means no embarrassing slippage while you eat, talk, or laugh.
Jawbone Preservation – Another advantage of dental implants is that they don't rest against your gums. By surgically inserting the post into your bone, your jawbone will get the stimulation it needs to preserve your youthful face shape.
Easy Care – Dental implants don't require special cleaning solutions and frequent adjustment appointments. In fact, you can keep them in tip-top shape with the same best practices you use to care for your natural teeth (i.e., brushing twice a day, flossing daily, etc.).
Who Is a Candidate for Dental Implants?
Thanks to modern dentistry, nearly everyone is a candidate for dental implants! Even patients who initially have an obstacle standing in their way, like gum disease or inadequate bone density, can undergo preliminary treatments beforehand. With that being said, the best way to find out if dental implants are right for you is to schedule an initial consultation with your dentist. That way, they can conduct an oral exam, learn more about your smile goals, and, ultimately, help you find a solution that works.
If you are struggling with tooth loss, age shouldn't stop you from enjoying a beautiful, fully functional smile again. Get in touch with your dentist today and take the next step toward restoring your smile!
About the Author
A New Jersey native, Dr. Edward J. Dooley earned his Doctor of Dental Medicine before serving his country as a Dental Officer in the Navy. In 1986, he used his experience, skill, and passion to open his own practice: Dooley Dental! Now, he spends his days helping his friends, family, and neighbors get the smile they deserve. Outside the office, he has completed more than 1500 credit hours and become a Fellow of the International Congress of Oral Implantologists! If you are interested in learning more about dental implants, don't hesitate to visit his website or give him a call at 732-974-2288.