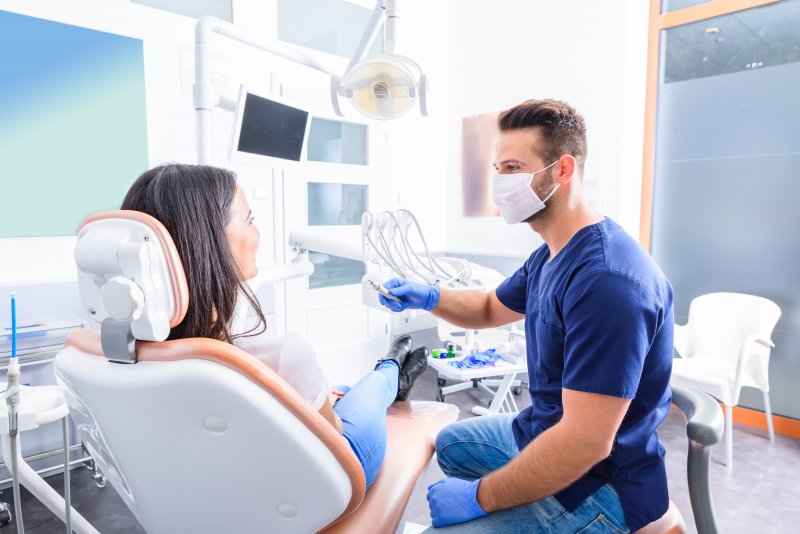 One of the great things about living in the 21st century is the fact that you don't need to settle for a smile that you aren't proud to show off. There are all sorts of different cosmetic treatments out there to help you feel more confident about the appearance of your teeth. But before you have your procedure or treatment done, you will need to see your dentist for a consultation. Here are just a few ways that you can prepare for your consultation with your cosmetic dentist in Spring Lake.
Maintain Excellent Oral Hygiene
Before you can get cosmetic work done, your mouth needs to be in optimal shape. If you are neglecting your oral hygiene now, you may develop an issue that could keep you from getting the cosmetic treatment that you are wanting. It is crucial to prioritize your oral hygiene regimen before, during, and after your procedure in order to get the timely results that you are looking for.
Prepare Your Questions
It is normal to have all sorts of different questions before you get a procedure of any kind. After all, you want to make informed decisions about your body. Come up with a list of questions ahead of time so you can have them organized for your consultation. This way, you won't forget anything when you are at your appointment.
Bring Photos
The final result of your treatment will be unique, but it is still a good idea to bring some inspiration photos to your dentist. This will give your dentist a better idea of what exactly you're looking for. Your dentist will also be able to explain more to you about which types of cosmetic dental procedures can help you to achieve the smile of your dreams.
Think About the Financial Component
Talking about money and finances isn't always the most comfortable thing, but it is necessary when it comes to cosmetic dentistry. During the consultation, this is the time to talk about any required deposits, payment plan options, and all of the expenses that are involved for the kind of procedure that you are interested in.
Having cosmetic treatment done is exciting, but there is some preparation involved. By following the tips above to get ready for your consultation, the entire process will go more smoothly! You'll be showing off your smile with pride in no time at all!
About the Author
Dr. Edward J. Dooley is an experienced dentist who has been working in the dental field for more than three decades. After earning his Doctor of Dental Medicine, he went on to serve his country by working as a Dental Officer in the Navy from 1982 to 1985. Currently, he is a member of numerous professional organizations including the American Dental Association, New Jersey Dental Association, Monmouth Ocean Dental Society, and the International Association for Orthodontics. To learn more about cosmetic dentistry or to schedule a consultation, visit his website or call (732) 974-2288.