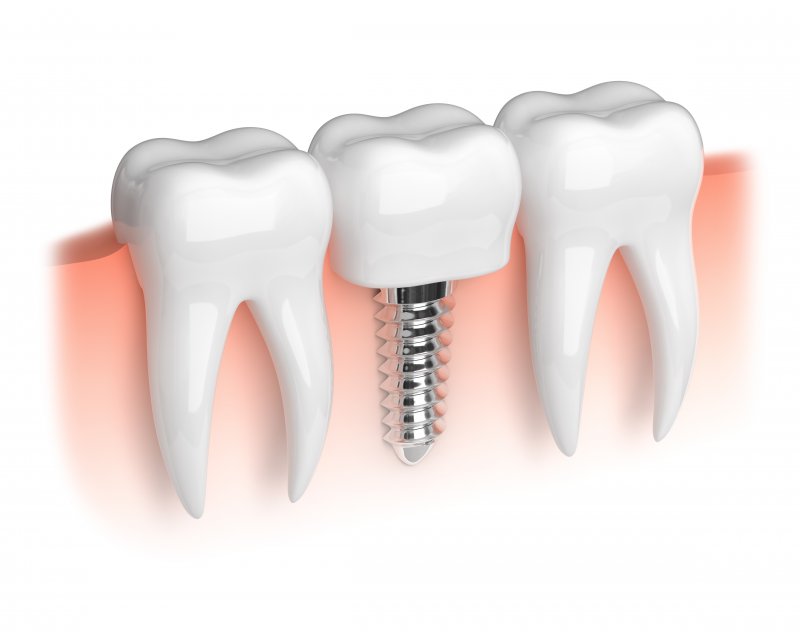 Dental implants are undoubtedly a great and effective tooth-replacement treatment. Still, don't assume their stain-resistant properties mean they don't need ongoing dental care. However strong and sturdy they are, implants' looks won't take care of themselves.
Listed below is a summary of implant staining from your dentist in Spring Lake. Read on to keep your implants white and shiny for a long time!
4 Culprits of Dental Implant Stains
Dental implants are usually able to resist staining. However, they can get stained when their glaze – their protective coating — gets chipped away. This damage can happen in one or more of the following ways:
• Frequent consumption of acidic foods
• Using abrasive toothpaste
• Neglecting to follow a good oral hygiene routine
• Chewing on hard items (i.e., ice, hard candy, fingernails, etc.)
Tips on Avoiding Dental Implant Stains
If you want to keep your implants from getting stained, you need to treat them with care. As such, practice the following:
Avoid foods and drinks containing tannins
Tannins are a group of bitter compounds that often corrode teeth and leave behind dark stains. Avoid products known to contain them like coffee, red wine, berries, and tea.
Avoid highly abrasive toothpastes
Abrasive toothpaste can clean your teeth at the cost of staining your implants. Because said toothpaste roughens and scratches implants' surfaces, it leaves openings that can become stained by other materials. Your dentist could recommend you non-abrasive variants to use instead.
Avoid smoking or chewing tobacco
Tobacco contains tar and nicotine that discolor teeth and implants with a yellowy-brown look. Even worse, it can make your implant fail due to narrowing blood vessels in your gums. If that were to happen, you would need to get new dental implants sooner than necessary.
Practice Good Oral Hygiene
Unless you clean your teeth after every meal, harmful substances can erode your implants and leave them vulnerable to stains. As such, you must brush and floss after eating. If necessary, follow up with a mouthwash rinse.
However, don't clean your teeth immediately following a meal. Doing so would risk spreading acids onto your teeth. Instead, wait at least half an hour.
Dental implants need proper oral care like any other part of your mouth. Remember the above tips so treatment can beautify your smile for as long as possible!
About the Author
Dr. Edward Dooley is a top dentist in the Spring Lake, New Jersey community. His work emphasizes personalized treatment to ensure patients receive the care they want and need. To that end, he uses cutting-edge dental technology to better plan for advanced procedures. One such procedure is his dental implant service, which is completed in-house and provides a long-term solution for missing teeth. Dr. Dooley currently practices at his self-titled clinic and can be reached at his website or by phone at (732)-974-2288.