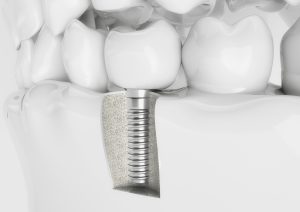 The American Dental Association estimates that a staggering 5 million dental implants are placed each year. Clearly, if you're missing teeth and thinking about replacing them with implants, you're in good company!
It's no surprise that so many people choose implants. They look and feel very natural and are the next best thing to your own teeth. Two of the biggest advantages of dental implants in Spring Lake are that they can be customized to work for many types of patients and also have an incredibly high success rate. But who is a good candidate and who isn't, and what kind of patients are the most successful? Keep reading to find out!
Who's a Good Candidate For Implants?
The overall success rate of implants for non-smokers is around 98%, assuming that the patient meets certain criteria. Having said that, each of these factors is reviewed on a case-by-case basis, so don't count yourself out just yet if you aren't on the "good candidate" list!
The best way to determine if implants would work for you is to schedule an evaluation with an implant dentist. Here are some of the factors they'll be looking for:
Adequate bone levels – If you've been missing your teeth for a long time, there's a chance that your body may have "reabsorbed" the bone mass in your jaw, leaving it to too thin or weak to accommodate an implant.
Good hygiene habits – Although your implants can't get cavities like natural teeth can, it's still crucial to keep them clean with great brushing and flossing so that the gum tissue around them stays healthy. Which leads us to…
Healthy tissues – Your implant will be supported by the surrounding gum tissue and bone. If these tissues are healthy, the chances are much better that you'll have a solid and sturdy implant for decades.
Who Isn't a Good Candidate For Implants?
These factors may reduce your chances of success:
Smokers – While the success rate for non-smokers is 98%, it drops to about 85% for smokers. Smoking can delay healing and interfere with the ability of the implant to integrate, or fuse, with the jawbone.
Young patients with underdeveloped jaws – If a patient's jaws aren't fully developed, it's recommended to hold off on implants until the jaws are done growing.
Patients with certain medical conditions – You may not adequately heal from your implant procedure if you have uncontrolled diabetes, hemophilia or severe immune problems. Talk with your doctor and dentist if you have any of these conditions.
With this information, you'll understand some of the factors your dentist will be looking at during a consultation. Rest assured that they'll recommend the best possible treatment plan to replace your teeth and restore your smile!
About the Author
Dr. Edward Dooley is a general, restorative and implant dentist with over 35 years of experience. He loves being able to provide implant services from start to finish and has worked with a wide variety of patients with unique needs and goals. If you have any questions, he can be reached via his website or at (732) 974-2288.