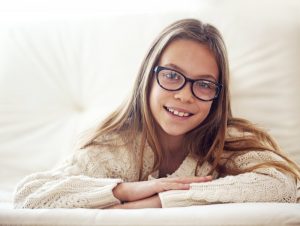 We all know the summer means hanging out with friends, swimming at the pool, sleeping in, having sleepovers and eating lots of junk food. Now that summer is quickly coming to an end, and it's time to get back into the routine of going back to school, there's no better time to schedule an appointment with their dentist in Spring Lake. Regular dental checkups and cleanings are just as important as medical immunizations, so find out why it's best to take advantage of what is left of summer to put your child's oral health on the right track for a new school year.
Importance of Regular Dental Visits
Prior to the start of a new school year, children can benefit from having a regular checkup and cleaning. The reason is that during these appointments, your child's dentist can look for any problems that may be occurring and address them immediately. Children are often prone to developing tooth decay and cavities because of their young oral hygiene habits. They may not brush for a full two minutes or floss as well as they should, which can lead to a build-up of plaque and tartar on the teeth and around the gums.
With early detection, this accomplishes a few things:
It stops the problem in its tracks and allows the dentist to create a treatment plan
It puts your child's oral health on track for the new school
It means more time spent in class than going to the dentist office to be treated for an oral health issue
During these visits, your child's dentist will not only thoroughly examine their teeth and gums for cavities, but they'll also check for gum disease and how their bite is aligning. As their teeth and jaw grow and develop, changes can happen quickly, which is why you ensure they see a dentist every six months for preventive care.
Ways to Keep Their Oral Health in Check
Whether it is before, during, or after the school year, your child should always be looking after their oral health. Unfortunately, that might not always be realistic, which is why as the parent, you'll need to find ways to encourage them and observe how they care for their teeth and gums. These include:
Making sure they brush their teeth with a soft-bristled toothbrush for a full two minutes. If necessary, use a timer or put on some music to inspire them to keep brushing.
Ensuring they're using fluoride toothpaste to protect their teeth from tooth decay and strengthen enamel.
Flossing at least once a day, either in the morning or before they go to bed. This will remove harmful bacteria between their teeth as well as any leftover food particles.
Having them rinse with an antimicrobial mouthwash.
Limiting their sugar and starch consumption, as both can lead to bacteria building up around the gum line and on the teeth, resulting in cavities and gum disease.
Making sure they eat nutritious foods by packing a healthy lunch full of vegetables, fruit, lean proteins, and leafy greens.
Don't let the summer slip by! Give your child a chance to start the school year off right by getting them in to see a dentist before your schedule fills up. By taking care of any problems now, they'll be spending more time in the classroom and less time in the dentist chair.
About the Author
Dr. Edward J. Dooley, wants your child's oral health to be in the best shape possible at all times. Whether you're planning a dental visit before or after school has started, he and his team will take the necessary time to thoroughly examine their mouth, making sure no problems exist and everything is developing as it should. Dr. Dooley cares about your child's teeth and gums and will make every effort to ensure they are comfortable and calm during their visit.
As a well-respected dentist in Spring Lake, he attended the College of the Holy Cross for his undergraduate degree. He then went on to attend the University of Pennsylvania's School of Dental Medicine to achieve his Doctor of Dental Medicine. Dr. Dooley is a veteran of the United States Navy, serving from 1982-1985. To learn more about Dr. Dooley, contact us via our website or by calling (732) 974-2288.