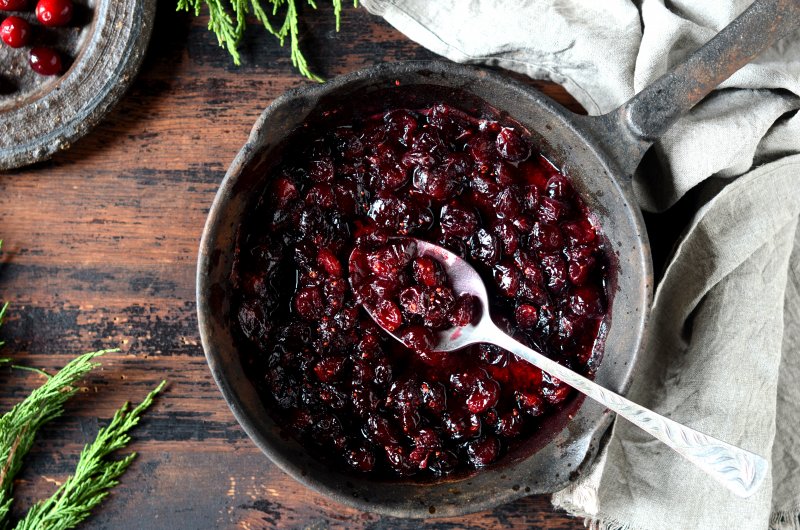 Thanksgiving is just around the corner. This means that you are probably looking forward to digging into some of your favorite dishes and desserts. However, if you're wanting to come out of the holiday season with a bright, white smile, there are some foods you should definitely keep to a minimum. Continue reading to learn more from your dentist in Spring Lake about the different foods and beverages to avoid in order to reduce staining in the mouth.
Cranberry Sauce
For many, Thanksgiving dinner isn't completed without this delicious dish. However, the dark red color it has can stain both your teeth and your fingers. The acidity of the fruit also wears away at your protective enamel which can leave your teeth vulnerable to decay. It is best to avoid this dish if you can. However, if your Thanksgiving meal won't be the same without it, stick to a small portion and rinse your mouth out with water afterwards to limit its harmful effects.
Coffee
Even though you probably aren't drinking coffee with your meal, you may need it to have the energy to help prepare Thanksgiving dinner. The issue is that too much coffee can stain your teeth. Coffee is also slightly acidic and can weaken your teeth's protective enamel. Try to limit your coffee intake and brush your teeth afterwards.
Wine
Many people like to enjoy a glass of red or white wine with their dinner. Even though it can complement your meal nicely, wine is known for staining teeth. Be careful with how much you drink and brush your teeth after your finish your glass. Better options for your smile would be a light beer or gin and tonic.
Balsamic Vinegar
Do you commence your Thanksgiving dinner with a salad? Balsamic vinaigrette is a popular dressing choice because it is low in calories and has a delicious, strong flavor. Because this dressing is so dark and acidic, if you have too much, you could easily stain your teeth. Try to limit the amount of dressing that you use and rinse your mouth with water afterwards.
Pie
Pumpkin pie isn't too bad for your teeth, but if you're breaking out the berry pies, you could end up with some unsightly staining afterwards. If you are going to have a slice or too, make sure that you take some extra time to brush and floss afterwards to wash away all of the acid and sugar.
You want to enjoy Thanksgiving, but you don't want to end up with discoloration as a result. By being weary of the items listed above, you can come out of the holiday season with your bright, white smile.
About the Author
Dr. Edward J. Dooley is an experienced dentist who has been working in the dental field for nearly four decades. He is a member of numerous professional organizations including the American Dental Association and the Academy of General Dentistry. For more information on maintaining the health and appearance of your smile or to schedule an appointment, visit his website or call (732) 974-2288.