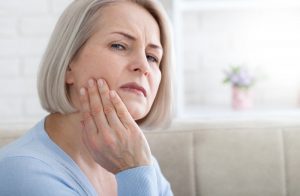 The current climate isn't the best for determining when you should seek the help of an emergency dentist in Wall Township. Although most dental offices are only seeing individuals who are experiencing serious oral injuries, how can you know what to look for that signals it's time to see a professional? To minimize additional damage to your smile, and to ensure you get the care you need when you need it most, check out the following signs you should be on the lookout for when faced with a dental crisis.
How to Know if It's a Real Emergency
If you've visited your dentist's website, you may know a little bit about dental emergencies and how to handle common situations at home or how to prevent them. Under normal circumstances, following the instructions of your dentist and scheduling an appointment at the first sign of pain would be fine; however, COVID-19 is making the process a bit more challenging.
Now, dental team members must decipher how severe the problem is before agreeing to schedule an appointment. In reality, many injuries can be temporarily treated at home with minimal possibility of additional harm to the teeth and gums. However, some instances do require immediate help, including:
Extreme tooth pain. This could be due to a serious infection/abscess that if not seen quickly could advance and become life-threatening.
A knocked-out tooth. Losing a permanent tooth requires immediate attention, otherwise, it cannot be saved. If you wait longer than an hour to seek help, you and your dentist will begin discussing ways in which to replace the tooth.
A tooth that is loose. If your child is experiencing this, you have nothing to worry about; however, if you have a loose tooth, you need to get in as soon as possible.
What About Emergencies That Don't Qualify for Immediate Care?
A lost dental crown or filling, a nagging toothache, a painless chipped tooth, or a soft tissue injury should be seen by a dental professional but can be treated at home in the meantime. Until dental offices can reopen to all patients, your dental team will go the extra mile to offer tips and recommendations on how to take care of your sudden problem at home.
Whether it is using a store-bought dental adhesive to reinsert your crown or filling, using a cold compress or taking an over-the-counter pain reliever to minimize pain caused by a minor toothache or busted lip, or dental wax to cover jagged areas of a chipped tooth, these are all safe and effective methods of treatment you can use until your dentist is available to see you.
No matter the injury, though, you should always call your dentist's office. After explaining your situation, they will be able to recommend a solution that will keep you and your smile safe at this time.
About the Author
Dr. Edward J. Dooley attended the University of Pennsylvania's School of Dental Medicine to achieve his Doctor of Dental Medicine and is a veteran of the United States Navy, serving from 1982-1985. As an emergency dentist in Wall Township, he can easily identify when an injury is serious or can be treated at home. While any accident causing pain should result in a call to our dental office, our team is equipped to provide effective and reliable solutions should you need to wait to see us. If you or a loved one is dealing with a dental crisis, don't wait. Contact us via our website or by calling (732) 974-2288.