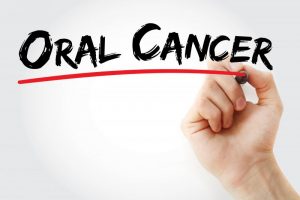 Did you know that 53,000 people are expected to be newly diagnosed with oral cancer in 2019? Although it's not as common as other forms, oral cancer deserves attention too. April is Oral Cancer Awareness Month, the perfect time to make sure that you've had an oral cancer screening with your dentist in Spring Lake recently. If it's been a while since your last dental checkup, take this opportunity to get back into the habit of meeting with them regularly.
Statistics about Oral Cancer
Compared to some cancers, oral cancer has a high mortality rate—generally 43 percent. In fact, one person in the United States dies from it every hour of every day. Out of those whose oral cancer will likely be discovered this year, only a little more than 30,000 of them will likely still be alive five years from now.
Symptoms of Oral Cancer
Although some of these can be signs of other oral conditions, here are the common symptoms of oral cancer:
Loose teeth.
Numbness in the tongue.
Patches of red, white, or speckled tissue inside the mouth.
Mouth or lip sores that haven't healed after two weeks.
Abnormal lumps or bumps in the mouth, jaw, or neck.
Areas of thickened tissue in the mouth.
If you notice any of these symptoms, contact your dentist in Spring Lake for an evaluation.
Oral Cancer Screening Process
Unlike screenings for other cancers, oral cancer screenings are very quick and painless. It only takes a few minutes and is performed at every dental checkup and cleaning appointment every six months. Perhaps you've had an oral cancer screening and didn't even know it! Your dentist starts by visually examining your gums, soft and hard tissues in your mouth, and your tongue, paying particular attention to the back of the mouth, where many times oral cancer shows up during the early stages of development. Then, they gently feel your neck, throat, and jaw. If they do find something suspicious, they will refer you to a doctor for additional diagnostic testing. Plus, some dental practices use advanced diagnostic technology that identifies potential areas of concern that aren't visible to the naked eyes.
Importance of Regular Oral Cancer Screenings
Diagnosing and treating oral cancer are not particularly difficult. However, in most cases, it is often found during the later stages of development, when it is already too late to make enough progress with treatment to beat the disease. What causes this late diagnosis? Often patients do not see a health professional that can spot the symptoms of oral cancer until it has spread and become more challenging to overcome. On the other hand, in cases where oral cancer is discovered and treated early on, these patients have up to a 90 percent chance of survival. Getting an oral cancer screening every six months helps ensure that if you do have oral cancer, it can be found before it causes significant damage.
You only have one body and one life to live, so you need to take your health seriously. Luckily one way to ensure your long-term health requires just a few minutes twice a year, but it can mean the difference between life and death. An oral cancer screening is just one more reason to make sure that you visit the dentist for your routine dental appointment every six months!
About the Author
As a native of Spring Lake, Dr. Edward Dooley has had his own practice in the area since 1986. He has completed more than 1500 hours of continuing education, which has allowed him to become familiar with all the most innovative and effective dental technologies and techniques. For example, at Dooley Dental, he has invested in VELscope, an oral cancer-identify tool that leads to better, more effective oral cancer treatment. To make an appointment with him, call (732) 974-2288 or click here.