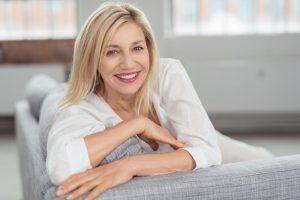 Your teeth may get most of your attention, but your gums that support them are just as important! Gum disease is a problem that has affected hundreds of millions of Americans in some way, making it an incredibly common problem. Its early stages are completely reversible, but if left untreated, it can lead to serious health consequences. Thankfully, your dentist in Spring Lake has some key tips for gum disease prevention.
But First, What is Gum Disease?
Gum disease is an infection of the gums and tissue surrounding your teeth. When plaque and bacteria buildup at the gumline, it can cause infection. The earliest stage of gum disease is called gingivitis, which may cause some mild symptoms like bleeding, redness, or tenderness. However, if left untreated, gum disease can cause permanent damage to your soft tissue, jawbone deterioration, and even tooth loss.
Unfortunately, the problems with the infection and inflammation of gums doesn't stop there. Recent studies have shown a direct link between your oral and overall health. Gum disease can lead to increased risk of strokes, heart attacks, diabetes, some cancers, and even Alzheimer's.
Prevent Gum Disease Before It Even Happens
Thankfully, gum disease can be completely prevented so you won't have to worry about these negative effects. To keep your gums healthy and safe, follow these tips:
Maintain a Daily Routine
Brush your teeth twice a day, for two minutes each session. Be sure to angle your brush at 45-degrees on your gumline to remove plaque and bacteria that collect. You should also floss once a day to clean away lingering food debris stuck in between your teeth. For an extra layer of cleaning, add an antibacterial mouthwash to your routine to reduce your risk of gum disease.
Stop Smoking
Smoking and tobacco use cause significant risk for the development of gum disease. In fact, smokers are 7 times more likely to be affected by this problem than nonsmokers. Additionally, smoking can lower the chances for success of gum disease treatment because it makes it harder for your soft tissue to heal properly.
Eat a Well-Balanced Diet
Proper nutrition helps your immune system fight infection, which is why eating foods with antioxidant properties can keep your gums healthy. For example, nuts, green leafy vegetables, citrus fruits, broccoli, and potatoes contain vitamin E and vitamin C, which can help your body repair damaged tissue.
Reduce Stress
Stress can make it difficult for your immune system to fight off infection, increasing your risk of developing gum disease. Try adding exercise into your day-to-day activities to reduce stress and feel great. You can also try meditation or resting with some of your favorite music.
Are you ready to keep this common oral health problem at bay? Remember these tips for healthy gums and a happy smile.
Meet the Dentist
Edward J. Dooley has over 3 decades of dental experience, making him the perfect resource for gum disease therapy. He knows gum disease is a common problem, which is why he wants to pass along these pro tips for prevention. For any questions, he can be reached through his website or by phone at (732) 974-2288.