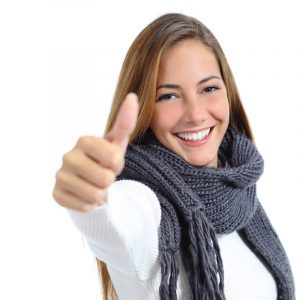 What are the main dental tools that you need to keep your smile strong for years to come? A sturdy toothbrush, yards of floss, and of course toothpaste! When it comes to picking your personal dental tools, you may need some extra help from your preventive dentist. Your dentist is here to explain everything you need to know about toothpastes, so you can get the most out of your dental routine.
Understanding Toothpaste
The main thing to remember about toothpaste is that you have to be diligent in using it to reap its benefits. It only works if you if you use it at least twice a day when you brush your teeth in the morning and at night.  If you're interested in getting the most out of your dental routine, continue reading to learn more!
Here Are Some Things to Look For
Although toothpaste comes in a variety of forms, there are some common ingredients in most toothpastes:
Abrasive agents to help remove leftover foods, lingering dental bacteria, and surface stains.
Flavoring which is often added to make toothpaste taste like your favorite flavors (cinnamon, citrus, mint, etc.)
Anti-drying agents to keep your toothpaste moist.
Fluoride to fight against dental problems like decay by strengthening your tooth enamel.
Toothpaste Can Help with Specific Problems
There are different toothpastes that are created to help better specific oral issues. You can choose the best ones for your specific dental problem to repair your oral health at home. Here's a quick guide to help you!
Teeth Whitening Toothpastes
Whitening toothpaste can help whiten teeth by removing surface stains. There are special abrasives that gently work to polish your teeth and chemicals to help break down or dissolve stains. However, whitening toothpastes don't change the natural color of your teeth or lighten a stain that goes deeper than a tooth's surface. Ask your dentist about stronger teeth whitening options with professional products.
Tartar Control Toothpastes
Everyone has dental plaque that needs to be removed. However, if you leave it there for too long, it could harden into tartar and lead to issues like gum disease. Tartar control toothpaste includes ingredients to prevent tartar buildup like zinc citrate and pyrophosphates.
Toothpastes for Sensitive Teeth
Many people see well known toothpastes for sensitivity like Sensodyne. These toothpastes have been created to specifically help patients build up the protective layers of their teeth with extra fluoride to avoid sensitivity.
With so many options on the market, you can try different brands, varieties, and flavors to find the best toothpaste for you. It's best to ask your dentist about which is best for you during your dental appointments.
---
About the Doctor
Here at Dooley Dental, we value long-lasting, trusted patient relationships. Everyone that visits our office knows they can depend on their dentist for the best dental advice and services. Feel free to ask your dentist for sound suggestions when it comes to your dental tools and oral health. Call us today!