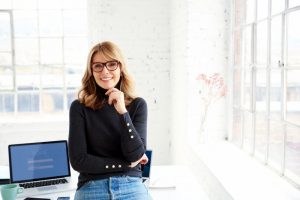 According to the CDC, human life expectancy is up to 78.8 years. That's quite a bit of time on the backside of turning 50 where you could enjoy flashing a beautiful smile. With so many different treatments available these days, there are many ways for you to upgrade.
If you want to recapture that grin you had decades ago, cosmetic dentistry is your answer. Keep reading to find out what aging does to your teeth and how you can look younger.
What are Potential Problems for Your Teeth as You Age?
Some developments for your smile as you get older are more preventable than others:
Yellow or darkened teeth: This is caused by the underlying tooth layer thickening as people age.
Dingy teeth: Tobacco smoke and/or drinking beverages like red wine and coffee speed up this change.
Crooked teeth: The gumline recedes if someone develops gum tissue problems, and when that happens their teeth lose the support that was keeping them in position.
Worn-down teeth: Grinding and chewing wears away the enamel and structure of teeth.
Fragile teeth: Teeth become more brittle with age, which leads to shearing, cracks, and chips.
What Treatments Can Your Cosmetic Dentist Offer to Combat Aging?
Your dentist in Spring Lake has several options to choose from:
Porcelain Veneers: Thin coverings bond with the front of your teeth to hide all the imperfections that make you feel self-conscious. In just one treatment, you get a dramatic smile makeover to address stains, chips, cracks, gaps, or slightly rotated teeth.
Metal-Free Dental Crowns: You can repair your tooth with a restoration that looks just like your natural teeth. These ceramic crowns blend in so that the casual observer will never know the difference.
Dental Bonding: A small amount of composite resin is applied to the tooth in order to cover up chips, cracks, small gaps, or discoloration. It's faster than getting veneers and recommended for patients who want a few small improvements made.
GLO Teeth Whitening: Whitening gel is applied to your teeth and then a special light is shined on it to activate the bleaching ingredients. It can remove stains below the surface of the enamel, unlike store-bought products.
Gum Recontouring: The option if you have an uneven gumline or excessive gum tissue that makes your teeth look short. It's a painless process with a state-of-the-art dental laser.
ClearCorrect Clear Aligners: These clear braces fix dental irregularities like underbites, overbites, and crossbites while also preventing problems like gum disease.
Aging is a part of life, but you can look good doing it! With the help of your cosmetic dentist, you can recover that great grin of yesteryear. Don't wait to schedule your initial consultation.
About the Author
Dr. Edward Dooley is a Spring Lake native who has felt privileged to enhance the lives of his dental patients for nearly four decades now. A former dental officer in the Navy, he is proud to be a fellow of the International Congress of Oral Implantologists. With a half-dozen options to upgrade your smile, Dr. Dooley has the right treatment for you. To schedule a consultation, visit his website or call (732) 974-2288.