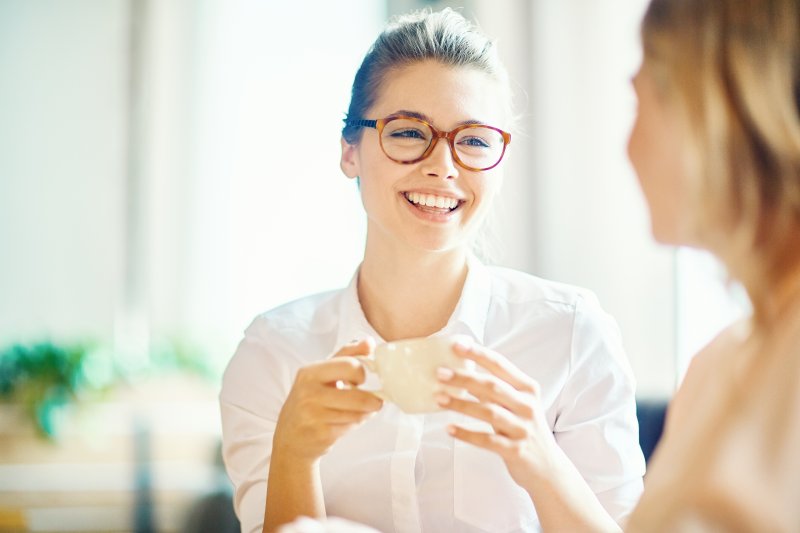 The American Cancer Society recently released its estimates for 2021. One of the key statistics is that more than 54,000 cases of oral cancer are expected this year alone. While this number is initially sobering, it is important to remember that proper prevention can make all the difference in lowering your risk and catching it in the early stages. With this in mind, keep reading for the risk factors, symptoms, and must-know best practices for minimizing your probability of getting oral cancer.
What Puts You At Risk for Oral Cancer?
While researchers are still studying the intricacies of oral cancer, they have made headway on determining some of the common risk factors, including using tobacco products (like cigarettes, cigars, and pipes), consuming large amounts of alcohol, and contracting HPV. Spending too much time in the sun unprotected can also significantly increase your risk.
8 Common Symptoms of Oral Cancer
If you are considered at-risk for oral cancer, it is important to be aware of the most common symptoms. That way, you can seek treatment in the early stages, significantly increasing your chances of survival. Therefore, make sure to keep an eye out for:
Mouth sores (or oral pain that doesn't go away).
Red or white patches along your gums, tonsils, or the lining of your mouth.
Swelling in your neck.
A lump in your cheek.
Difficulty swallowing or chewing.
Trouble moving your jaw or tongue.
Persistent bad breath.
Feeling like something is caught in your throat.
6 Must-Know Prevention Tactics
The good news is that cancers of the mouth are largely preventable. With this in mind, make sure to implement the below best practices (if you aren't already):
Don't start smoking (or quit if you do).
Limit your exposure to the sun and wear SPF daily.
Eat a balanced diet.
Only drink alcohol in moderation.
Implement a solid at-home oral hygiene routine (i.e., brushing twice a day, flossing daily, etc.).
Visit your dentist every six months for an oral cancer screening.
Oral cancer can affect people of all demographics, which is why it is important to be aware of the common risk factors as well as proper prevention. Therefore, if it has been more than six months since your last dental checkup and cleaning, get in touch with your dental team to schedule an oral cancer screening!
About the Author
Dr. Edward J. Dooley earned his Doctor of Dental Medicine at the University of Pennsylvania's School of Dental Medicine and served in the Navy before opening his own practice in 1986. Since then, he has focused on providing his nearby patients with exceptional dentistry and premier service, resulting in healthy, happy smiles. Today, he has more than 1500 credit hours under his belt and has achieved impressive milestones, like being a Fellow of the International Congress of Oral Implantologists. If you believe you are at risk for oral cancer or it has been over six months since your last screening, visit his website or give him a call at 732-974-2288.