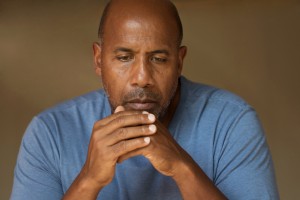 What would it be like to eat and chew comfortably again? What would it mean to your confidence if you could smile freely without embarrassment? These are the daily challenges of living with one or more missing teeth, and it's always on your mind. At Dooley Dental, we have solutions for you, and here's why you should consider dental implants in Wall Township.
Dental Implants and Oral Health
If you're missing a tooth, one of the best investments you can make in your oral health is a dental implant. Because it replaces both your root and your tooth, implants protect the integrity of your oral health. Without a root, you will begin to lose bone density, which changes the appearance of your face and puts your remaining teeth at risk for further loss.
Without a tooth, your healthy teeth begin to shift into the open space, which puts them at risk for damage, fractures and gum disease. A misaligned bite can also contribute to a joint disorder known as TMJ, which causes neck and shoulder pain, and headaches.
What is a Dental Implant?
With dental implant treatment, a titanium post is surgically placed in your jawbone, which creates a stable and firm foundation for your new tooth. After the appropriate healing time, your new root is integrated with your bone and ready to support your new crown, or tooth.
A porcelain crown is customized to complete your smile, so no one will ever know you were missing a tooth. Your implant will function just like your natural tooth, and you'll be able to eat, chew, brush, and floss as you were always used to. They are a durable and reliable choice, and with the right home care routine and regular check ups with your dentist, your implant has the potential to last for a lifetime.
How Can I Get Dental Implants?
Dr. Edward Dooley is your premiere implant dentist in Wall Township, and he can help you determine which type of treatment will be right for your needs. With a thorough examination and x-rays, he can ensure that you have enough healthy bone structure to support a dental implant. It's also important to maintain your overall health to ensure the success of your new tooth.
If implants are not in your future, Dr. Dooley has over 30 years of experience in restoring smiles and he can discuss other options that might suit your needs. Don't settle for living life without the full function of your teeth any longer! Contact the team at Dooley Dental to learn more about your options.