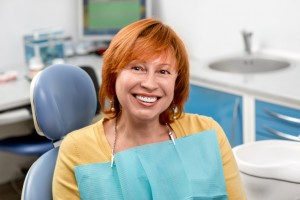 Selecting the best dentist in Spring Lake isn't difficult when you've got all the information you need to make the right decision. At Dooley Dental, we know that Dr. Edward J. Dooley has something unique to offer patients like you — a blend of passion and experience you just won't find anywhere else. Keep reading to learn more about what makes Dr. Dooley the best choice for your Spring Lake dentist.
The Best Spring Lake Dentist Is at Dooley Dental
Dr. Dooley was born in Spring Lake, and he's committed to helping our community enjoy the very best, healthiest and most beautiful smiles possible. In fact, he's been helping people smile better for over 30 years — and in that time, he's gained a unique combination of training and experience that he's proud to put into practice today.
Unique Experience for Top-Notch Care
Some of the things that set Dr. Dooley apart from the rest include the following.
3.5 years of specialty dental training in the United States Navy. Here, Dr. Dooley trained in restorative dentistry, oral surgery, periodontics and prosthetics (crown, bridges, dentures).

25 years of orthodontic experience, with certificates in both traditional, accelerated and cosmetic orthodontic options.

30 years' experience with a variety of dental veneer options.

25 years implant experience, with distinctions as Fellow ICIO and Implant Continuum Columbia University.

Extensive experience with in-office and at-home teeth whitening systems.
Dr. Dooley's combination of skills and experience allows for creative, lasting and practical solutions to improve both the appearance and function of your smile.
How Your Smile (And You!) Will Benefit
Dr. Dooley focuses on recreating natural form and function which leads to a cosmetically pleasing result. This applies to the most simple filling requiring attention to details of form, color, translucency to the most complex treatment requiring orthodontics, implants and crowns.
Dr Dooley's vast experience over 30 years, 1500 plus hours of continuing education and ability to utilize Implantology, Orthodontics and modern CAD/CAM as well as traditional approach to Prosthodontics (crowns, bridges and veneers) gives our patients the benefits of advanced diagnosis, treatment planning and treatment for excellent results that are not often found in one office, from one doctor.
Book Your Visit at Dooley Dental Today!
Are you ready to experience the difference having the very best dentist on your side can make? Please contact Dooley Dental if so. Schedule your appointment online today! We can't wait to see your smile.