Cost of Dental Implants – Spring Lake, NJ
Worthwhile Investment of a New Smile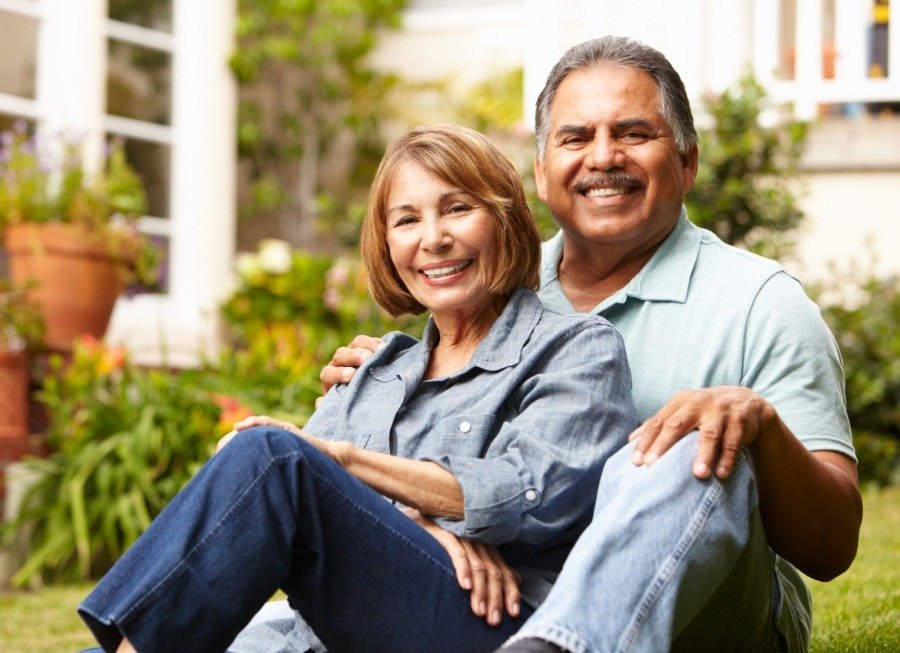 There are many different situations where a patient might need dental implants, and as such the cost of dental implants in our Spring Lake, NJ dental office is going to be different in every case. Dr. Dooley will examine your mouth and, based on your overall oral health and the required restorations, will create an accurate estimate of the final price for you. Schedule your consultation with us today and take the first step in securing your new smile!
Why Choose Dooley Dental Concerning the Cost of Dental Implants?
Helpful, Compassionate Dental Team
Entire Procedure Conveniently Completed In-House
Dentist That Always Puts Your Health First
Types of Dental Implants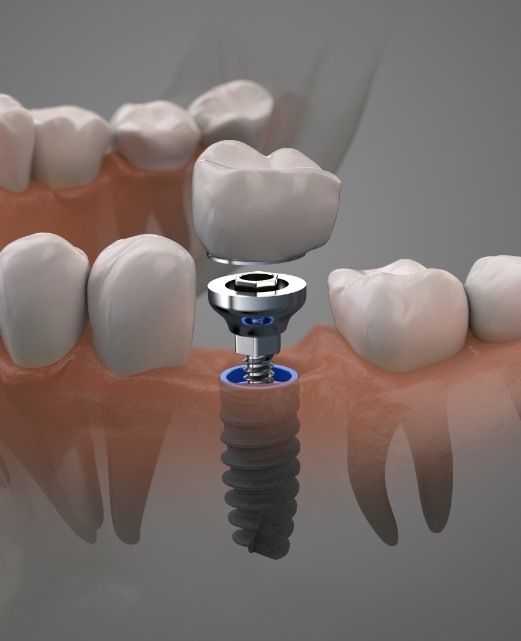 It goes without saying that "replacing missing teeth" will mean different things to different patients. It could mean replacing a single front tooth, two or three posterior teeth, or even an entire arch. Depending on your needs, you might only need one implant topped by an abutment and a dental crown, or you could get four to six implants to retain full dentures. That's not even taking into account the different materials that can be used; most implants are made of titanium, but they can also be made of zirconia. All of these factors will affect the final price.
Stages of the Dental Implant Procedure
Some patients can't get implants right away. They might need to get bone grafts so that the jaw will properly support and integrate with the metal posts, or they might need periodontal therapy to get rid of any existing gum disease. Such procedures will naturally come with their own costs.
Once the preparations have been made, the implant posts will be inserted into your jaw. Once you've recovered, you may or may not need to get an abutment depending on the type of restoration you get. You might also have a temporary restoration before you can receive your permanent one.
Dental Implants: Worth the Investment
Despite being more costly than other forms of tooth replacement, dental implants are definitely worth it. The posts are secure in the jaw, meaning there's no slipping to worry about. You can eat whatever you want and speak with confidence. Furthermore, while dentures and dental bridges may only last about 10 years, dental implants have a lifespan that can easily reach 30 years; because of this, the long-term cost of implants may actually be less than what you would end up paying for a different type of restoration! Additionally, the prevention of bone loss in your jaw could potentially save you from dealing with certain dental health problems in the future.
Does My Dental Insurance Cover Dental Implants?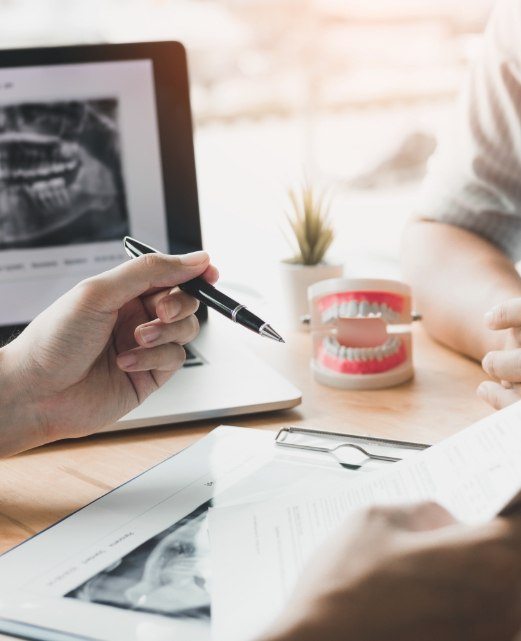 There are many different dental insurance plans, and coverage varies from company to company. In general, dental implants won't be fully covered, but you might get partial benefits for the initial consultation or related procedures like periodontal therapy. We'll go over your insurance plan with you and help you maximize your benefits to help make your treatment as affordable as possible. We can help file the necessary claims and forms on your behalf.