Dental Checkups & Teeth Cleanings – Spring Lake, NJ
Preventing Problems from The Start
It is the goal of most dental offices to ensure you have optimal oral health. Maintaining healthy teeth and gums are a top priority, which is why preventive care is an important aspect of any oral hygiene routine. Not only does it require that you brush and floss your teeth daily, but it also means seeing your dentist in Spring Lake, Dr. Edward Dooley, twice a year for regularly scheduled dental checkups and teeth cleanings in our Spring Lake, NJ dental office. You don't want tooth decay, cavities, or gum disease to develop, do you? If not, then call and schedule an appointment with us today!
Why Choose Dooley Dental for Dental Checkups & Teeth Cleanings?
State-of-the-Art Dental Technology
Whole-Person Approach to Dentistry
Intuitive and Compassionate Team
What Happens During a Typical Dental Checkup?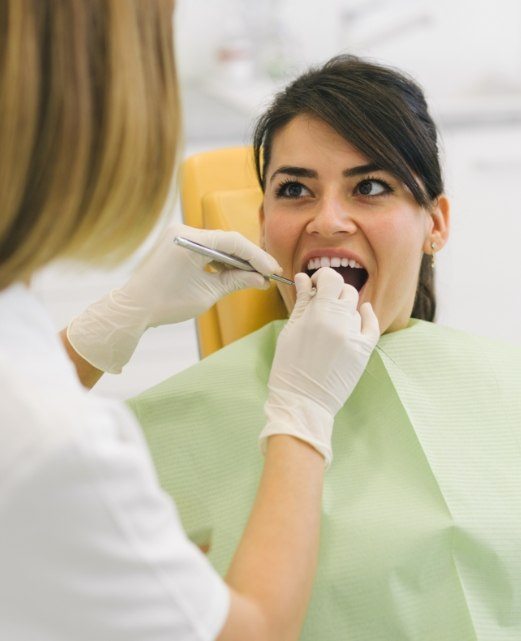 There's nothing that makes Dr. Dooley happier than seeing his patients with happy, beautiful, and healthy smiles. When you arrive for your six-month checkup, you can expect him to go through the process of thoroughly examining your mouth. These appointments enable him to determine the state of your oral health, as well as if you need additional dental services, such as fluoride treatment, dental sealants, or possible future dental work. Dr. Dooley will also use air abrasion and tooth-colored fillings to repair any damage should he discover you have a cavity during your appointment.
Not only will he be checking for any signs of tooth decay and gum disease, but if you have any dental restorations, Dr. Dooley will examine the dental implant, porcelain veneers, etc. to ensure they are still in good condition. From bite alignment to potential damage, it's important that he reviews these restorations in case there needs to be an adjustment or replacement.
Finally, you can expect him to check not only your mouth but your neck and throat as well for any signs of oral cancer. Because this disease must be caught in its early stages in order for treatment to be effective, an oral cancer screening will be performed once a year.
What Happens During a Typical Dental Cleaning?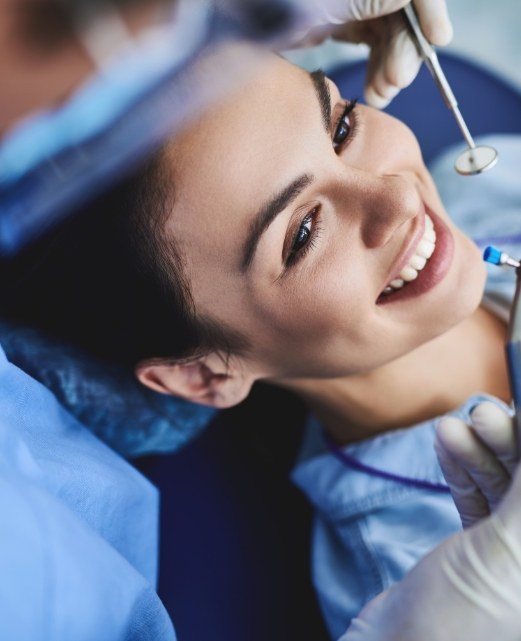 We don't want you to leave our dental office with a dingy smile, so while you're here, part of your preventive care includes a dental cleaning. One of our highly trained dental hygienists will check each tooth and measure your gums to determine if you might need gum disease therapy. Because gingivitis develops above the gum line, they can quickly and easily clean this area using specialized tools. However, if gum disease has developed into a more progressive state and is now periodontitis, that means it has moved below the gum line.
Should this be the case, you can expect our dental office to recommend gum disease therapy to remedy the problem.
If no problems exist, our hygienists will clean and polish your teeth, giving them a beautiful shine that will have you smiling ear to ear when you leave. Don't be surprised if we offer some tips or advice on ways to improve your oral hygiene routine, so don't be afraid to ask any questions during this time.