Porcelain Veneers – Spring Lake, NJ
Treatment Options
for Your Best Smile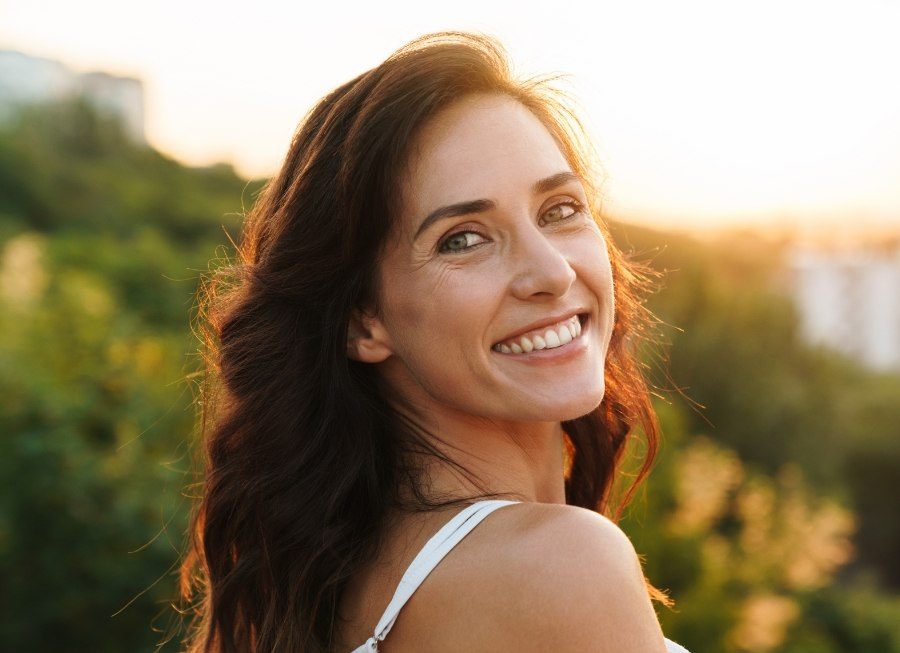 This isn't an uncommon desire for most people, and with the help of Dooley Dental, you can achieve this goal! For Manasquan dentistry patients with smiles that leave something to be desired, porcelain veneers from our Spring Lake, NJ cosmetic dentist could be the solution for you. Ceramic veneers might also be a quality solution, depending on the patient. This has become one of the most popular cosmetic dentistry procedures for everyone from movie stars to hardworking people like you! Please call us to schedule a consultation with our friendly team today.
Why Choose Dooley Dental for Porcelain Veneers?
Long-Lasting Dental Porcelain
Compassionate Dental Team
State-of-the-Art Dental Office
What are Porcelain Veneers?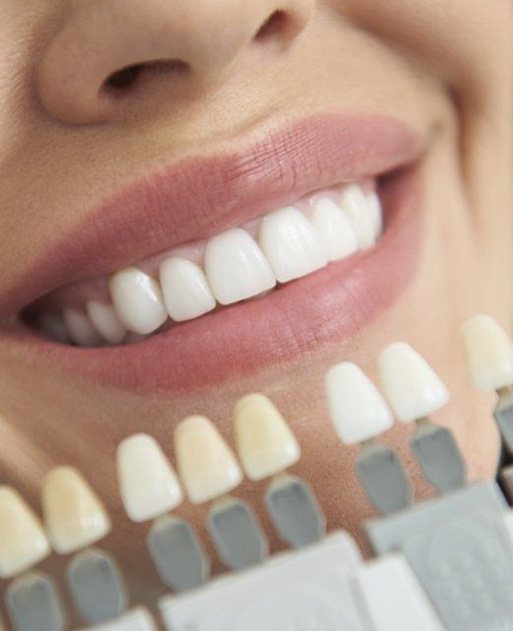 Veneers are thin, ceramic shells created to fit over individual teeth. They are placed permanently and serve to conceal damage or deep-seated stains on enamel. A porcelain veneer can be attached to a single tooth after an accident or to all visible teeth to completely upgrade a patient's appearance. During your initial appointment, Dr. Dooley evaluates your smile and takes necessary measurements of teeth that will be covered by porcelain veneers.
After your custom veneers are made, you return to our dental office to have them placed. We'll use a ceramic resin to permanently attach them, and you'll be able to enjoy the effects of your renovated smile immediately! Wearers of porcelain veneers can eat, drink, and chew as they normally would because the materials used to create veneers may be stronger than the components that make up your actual tooth!