Porcelain Veneers – Spring Lake, NJ
Treatment Options
for Your Best Smile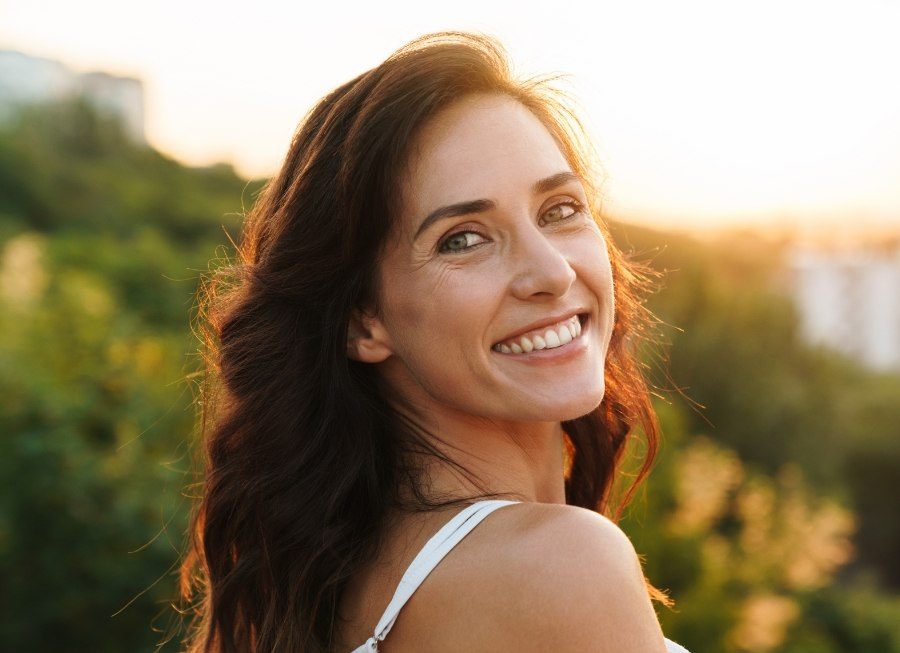 This isn't an uncommon desire for most people, and with the help of Dooley Dental, you can achieve this goal! For Manasquan dentistry patients with smiles that leave something to be desired, porcelain veneers from our Spring Lake, NJ cosmetic dentist could be the solution for you. Ceramic veneers might also be a quality solution, depending on the patient. This has become one of the most popular cosmetic dentistry procedures for everyone from movie stars to hardworking people like you! Please call us to schedule a consultation with our friendly team today.
Why Choose Dooley Dental for Porcelain Veneers?
Long-Lasting Dental Porcelain
Compassionate Dental Team
State-of-the-Art Dental Office
What are Porcelain Veneers?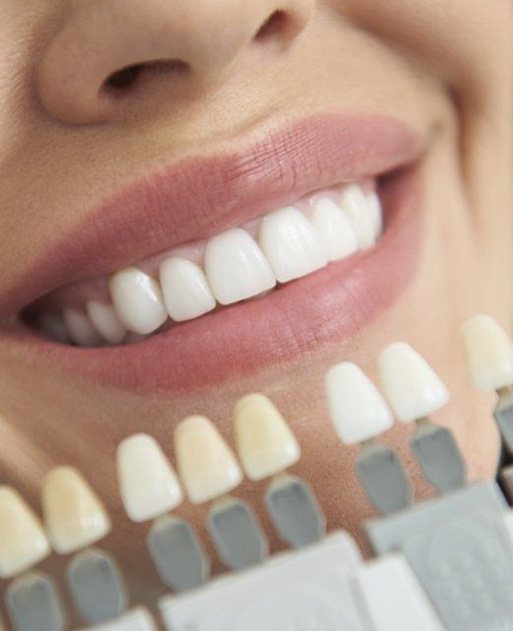 Veneers are thin, ceramic shells created to fit over individual teeth. They are placed permanently and serve to conceal damage or deep-seated stains on enamel. A porcelain veneer can be attached to a single tooth after an accident or to all visible teeth to completely upgrade a patient's appearance. During your initial appointment, Dr. Dooley evaluates your smile and takes necessary measurements of teeth that will be covered by porcelain veneers.
After your custom veneers are made, you return to our dental office to have them placed. We'll use a ceramic resin to permanently attach them, and you'll be able to enjoy the effects of your renovated smile immediately! Wearers of porcelain veneers can eat, drink, and chew as they normally would because the materials used to create veneers may be stronger than the components that make up your actual tooth!
Veneers FAQs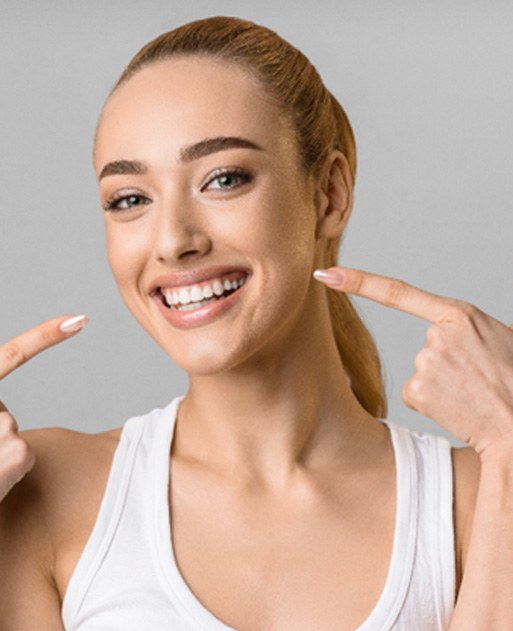 Veneers can be incredibly effective at transforming your smile, but we understand that you may have questions or concerns about questions you want to address first. Our team is happy to sit down with you during a one-on-one consultation to confirm if veneers can best meet your needs, but you can also take a moment to review some of the most common questions we've received over the years. If yours is not mentioned, please let us know.
What Happens to the Teeth Under Veneers?
Veneers do not harm teeth. However, we do need to remove a small amount of enamel so the veneer can sit flush. Bonding material attaches the veneer to your tooth, a material that is completely safe for teeth. Veneers also do not increase your risk for cavities, but you will need to brush and floss to prevent buildup on your teeth and gums. Thankfully, your oral hygiene does not have to change to keep them clean. Brush twice a day and floss daily as well as maintain routine checkups and cleanings every six months.
Is There Anything I Can't Eat with Veneers?
If you are wearing temporary veneers, you'll need to make sure to avoid any hard foods while your permanent veneers are being made. That include ice cubes (which should be avoided anyway), raw fruits or vegetables, and candy. Sticky foods can also detach your restorations and richly-colored substances can stain them. After your permanent veneers are placed, you should be able to enjoy most foods again. However, any very hard or crunchy foods should be consumed with caution. If your teeth feel sensitive after they are placed, take a break from any very hot or cold options. Try to avoid drinking alcohol in large quantities as it can weaken the bonding material holding your veneer in place.
How Long Do Veneers Last?
Veneers can last for a very long time, especially when they are made with durable porcelain. In fact, they can last anywhere between 10 and 15 years, but their lifespan will vary depending on how well you treat them. If your veneers fail, it's usually because of fractures, chips, or cracks. With the right at-home oral hygiene, they can last even longer, or closer to 20 years. To give your veneers the best protection possible, stick to a strict dental hygiene regimen and do not use your teeth to bite hard or inedible objects.
Is There Anyone Who Shouldn't Get Veneers?
If you have teeth with cavities or decay in general, you should have these issues handled first before receiving veneers. This is because your dental problem will only grow worse if it is left untreated. It also becomes more difficult to resolve through professional means. Gum disease can interfere with the veneer process as well. For example, if your gums are bleeding or swollen, the impressions necessary to create your veneers wont come out properly. Additionally, if your gums recede, it could reveal the margin between your veneer and your natural tooth.