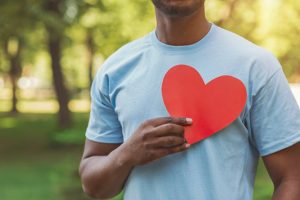 Both the American Dental Association and the American Heart Association have acknowledged the link between gum disease and heart disease—meaning that prioritizing your oral health is a great way to promote a healthy heart! Keep reading to learn more from your dentist about the connection between oral and cardiovascular health, along with some ways to ensure that both your heart and your smile are happy and healthy.
How Your Oral Health Benefits Your Heart
It goes without saying that your mouth is an important part of you; this is because it's connected to virtually every part of your body. This means that once a problem arises, it has the potential to spread throughout the rest of your body with the help of your bloodstream.
Studies clearly indicate a link between untreated periodontal disease and an increased risk of health problems including cardiovascular disease. This is due to the nature of gum infection; it typically causes inflammation, and these inflammatory bacteria can travel through your blood and infiltrate your heart, greatly increasing the likelihood of heart problems. In fact, it's estimated that patients with serious gum disease might even be at a two to three times greater risk of a heart attack than those with healthy gums.
Tips for Protecting Your Smile and Your Heart
By actively lowering your risk of gum disease and taking other measures that promote a healthy lifestyle, you can reduce the likelihood of experiencing a heart attack or some other type of cardiovascular issue. Here are some easy-to-follow tips that can assist both your smile and your heart:
Keep your smile healthy and clean by brushing twice a day for two minutes each time using a soft-bristled toothbrush.
Floss daily; it's essential in the ongoing fight against gum disease.
If you smoke cigarettes, quit—this habit is notoriously unhealthy and can trigger all kinds of issues that impact your oral and cardiovascular health.
Strive to eat a healthy diet and opt for choices like fruits and vegetables, lean proteins, low-fat dairy products, and more. Also, avoid excessively sugary beverages and drink plenty of water.
Routinely visit your dentist for preventive care; this is one of the best ways to prevent, treat, and monitor gum disease!
About the Practice
The team at Dooley Dental is thrilled to serve patients and families in the Spring Lake, NJ community under the leadership of Dr. Edward J. Dooley. Dr. Dooley received his dental doctorate from the University of Pennsylvania School of Dental Medicine and is a proud member of several professional organizations, including the prestigious Academy of General Dentistry. To schedule an appointment with Dr. Dooley, feel free to contact his practice online or by phone at (732) 974-2288.