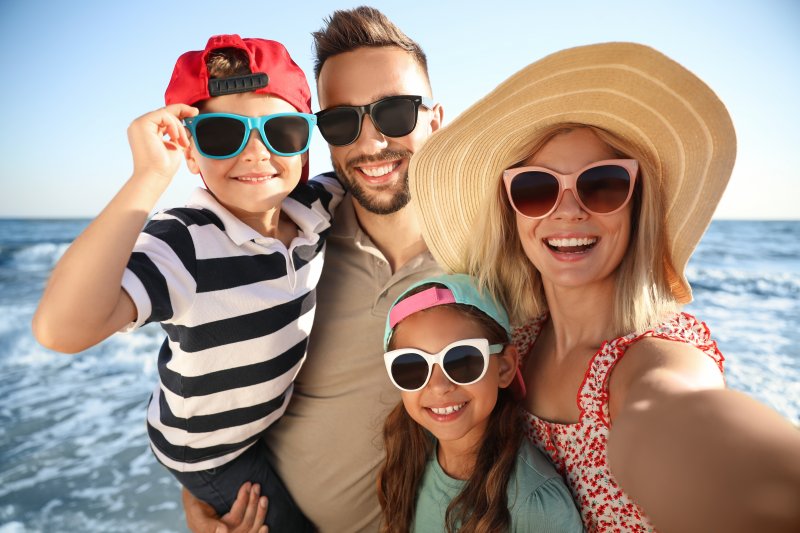 Some people spend all year looking forward to taking a trip for the summer. If you've been planning what you're going to for a while, you're probably more than ready to kick back and relax.
However, no matter where you're going this summer, your teeth are going to be right beside you. To prevent having to deal with cavities when you come back, you'll have to take care of your oral health. Here's how you can do that without compromising on your enjoyment.
Keep Up With Your Dental Hygiene
For most people, brushing and flossing is nearly second nature. Under normal circumstances, you probably don't even think about it. However, if you're driving, flying, or setting up camp somewhere, oral hygiene is also one of the first things to go.
You should do what you can to keep up with your oral health habits. If you think you may struggle, you could invest in a travel dental kit, which should contain whatever you need to take care of your teeth.
Be Cautious About Indulgence
There's nothing like relaxing at the beach with a tropical drink or cooling off with a bowl of ice cream on a hot day. While there's no reason to skip out on indulgence this summer, you should be sure to do so with caution.
Be sure to follow up dessert by brushing your teeth, and try to wash down any sugary drinks with plenty of water.
See Your Dentist Before You Leave
If you want to enjoy those meals to the fullest, it's a good idea to see your dentist before you leave. If you have gum disease or tooth decay, you may not get as much out of your meals as you'd like.
If you're on vacation, you probably don't want to have to rush to the dentist's office to deal with a toothache. Your local dentist will be able to handle any oral health problems you may have before they develop into a painful toothache.
About the Author
Dr. Edward J. Dooley has been a dentist for well over forty years, and he never gets tired of being able to help members of his community improve not only their health but how they feel. Being able to combine art and science to genuinely help people is something that he feels privileged to do every day. Dr. Dooley received his degree from the University of Pennsylvania School of Dental Medicine and served as a dental officer in the US Navy.
If you have any questions about how to protect your oral health, he can be reached at his website or by phone at (732) 974-2288.