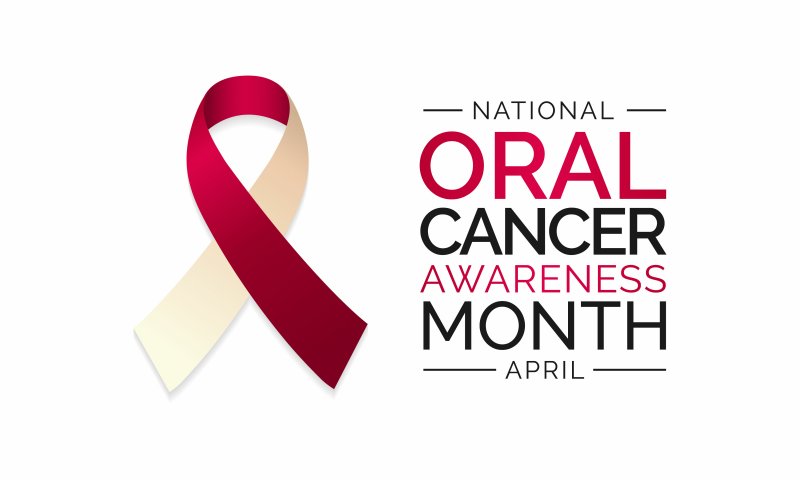 April is Oral Cancer Awareness Month, when dental professionals do whatever they can to get the word out about this deadly disease. Oral cancer is a dreadfully common condition—it's estimated that someone is killed by this disease every hour of every day.
One of the best things you can do to improve your outcome is to find the signs and begin treatment early. Here are some of the risk factors and symptoms to watch for.
What are the Risk Factors for Oral Cancer?
As with any type of cancer, it's much better to avoid contracting it in the first place than to try and treat it. The best way to do that is to work on reducing your risk factors.
There are several variables, like age and genetics, that you can't do anything about. Thankfully, there are also plenty that you can.
Substance abuse is the biggest one. Smoking and drinking both dramatically increase your chances of oral cancer. If you want to avoid this condition, one of the best things you can do is to cut back on these substances.
Oral cancer has also been connected to the sexually transmitted disease HPV. While most people will have the disease sort itself out without issue, the virus can lay dormant in some people and cause complications later in life. Thankfully, there's a vaccine for HPV, so it's worth making sure that you're as protected as you can be from the disease.
What are the Symptoms of Oral Cancer?
You've probably had the experience of googling an oral health problem and worrying that it's cancer. That's because oral cancer symptoms can overlap with many other conditions, making it hard to self-diagnose in the short term. The primary difference is that oral cancer will not heal, so these symptoms will not fade over time.
Some signs to watch out for if they stick around for several weeks:
Sores or ulcers
Red, white, or black patches
Persistent throat pain
Hard, immobile lumps on the neck
Difficulty swallowing
There are other ways that oral cancer can present, so if you have an issue that doesn't heal it's worth talking to a professional. Moving quickly could be lifesaving!
About the Author
Dr. Edward Dooley has been practicing as a dentist for over four decades, and in that time, he has been able to combine his knowledge of his field with his artistic eye to help countless patients get the smiles they've always dreamed of. Dr. Dooley received his dental degree from the University of Pennsylvania School of Dental Medicine, and he learned more about his craft by serving as a Dental Officer in the US Navy before opening his private practice.
If you have any questions about oral cancer, he can be reached at his website or by phone at (732) 974-2288.