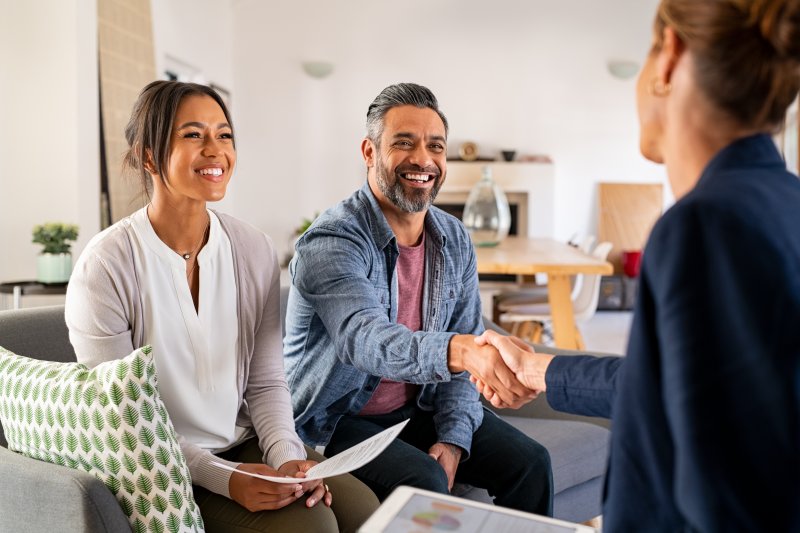 One of the most valuable skills in any career is also one of the most difficult to actually learn—people skills. There are no shortages of books, videos, and expensive courses that claim to offer the secrets to human connection, and that speaks to the strong desire for people to learn these skills.
While there isn't any single answer to how best to seem approachable, there are a few things that you can do to seem more appealing. Here are some things you may want to try.
Put Away Distractions
The fact is that nobody likes to feel like they're being ignored, or like they're unimportant to you. Spending a lot of time on your phone or having trouble making eye contact may be giving people the impression that you aren't really listening to what they're saying (even if you are).
If you want to convey to people that you value their time, you should make an effort to have that show in your body language. Make an effort to lean forward, make eye contact, and make noises to show you're listening.
Don't Hide Away
No one wants to be a bother, so people are constantly looking for subconscious cues that you are interested in talking. Even if you're desperately hoping someone will approach you, if you can't convey that well through your body language people aren't going to want to engage.
You should consider whether your body language is closed off—if you're crossing your arms, covering your face, or slouching, you're unlikely to draw people in.
Show Off Your Smile
One of the best ways to make a good impression, convey confidence, and show people you're interested in talking to them is to smile! You don't have to do it constantly, but a comfortable grin when meeting someone for the first time can go a long way to making a good impression.
If you feel like you don't have very much confidence in your smile, you might want to talk to your dentist about cosmetic dentistry. Using teeth whitening, direct bonding, veneers, and a variety of other treatments, they can give you a smile you'd be happy to show off!
About the Author
Dr. Edward Dooley has always loved dentistry for its ability to combine his passion for art and science with the ability to help people become the most beautiful version of themselves. That's why he's felt privileged to be able to heal people's smiles for over 40 years! Dr. Dooley received his degree from the University Of Pennsylvania School of Dental Medicine and attained the rank of Officer in the US Navy Dental Corps.
If you have any questions about how to beautify your smile, he can be reached at his website or by phone at (732) 974-2288.