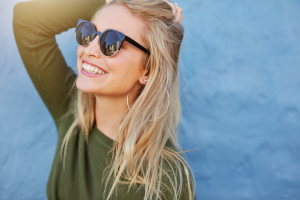 Summer is finally here—get ready for warmer temperatures, poolside shenanigans, and plenty of backyard cookouts with family and friends! But before you kick off your festivities, have you considered visiting your dentist for a checkup and cleaning? It might not sound like the most exciting way to spend your downtime, but there's no doubt that it'll set your smile up for lasting health and beauty. Here are three reasons you should consider stopping by your dentist's office before enjoying your summer.
#1. There's Plenty of Time During the Summer
The majority of us tend to have a little extra free time during the summer, whether it's due to a break from classes, personal time off from work, or one of the several holidays that fall during the season. This means that it's in your best interest to take advantage of this generous and flexible window and get an appointment scheduled; you'll probably have an easier time finding a slot that works for you. Your dentist will also have time to start (and finish) any procedures that might be complex or lengthy in nature. Not to mention, summertime occurs right in the middle of the calendar year, meaning that if you haven't already attended one of your biannual dental checkups, now is the time to get the ball rolling!
#2. It Ensures Your Smile Looks & Feels Great
If you're planning to take a vacation this summer and want to capture every moment on camera, you should want your pearly whites to look their best, and your dentist is the best resource for this. By visiting them beforehand, they can ensure that your mouth doesn't just feel good—it looks its best, too! Since many of us tend to enjoy more junk foods and frozen treats during the summertime, it's also wise to go into the season with optimal oral health. And if you've found that your smile's appearance seems to be lacking, your dentist might also be able to suggest possible cosmetic treatments.
#3. You're Less Likely to Experience a Dental Emergency
The world can seemingly come to a screeching halt whenever you experience any type of emergency, and if you were to experience a dental emergency during the summertime that derailed your plans, it would be quite a bummer! That said, visiting your dentist beforehand will allow them to inspect your mouth for any signs of concern that might possibly result in an emergency. A healthy mouth is far less likely to run into trouble; however, it's not entirely possible to prevent emergencies. But this way, if something does happen, you can rest easy knowing that your dentist is just a phone call away!
About the Practice
Dr. Edward J. Dooley and his skilled team have proudly served patients and families in the Spring Lake, NJ community for several years. They're thrilled to offer a wide range of preventive, cosmetic, and restorative services that are certain to help you and your loved ones maintain bright and healthy smiles all summer long! If you have any questions about the blog or you need to arrange a visit, you can contact the practice through their website or over the telephone for assistance: (732) 820-5493.