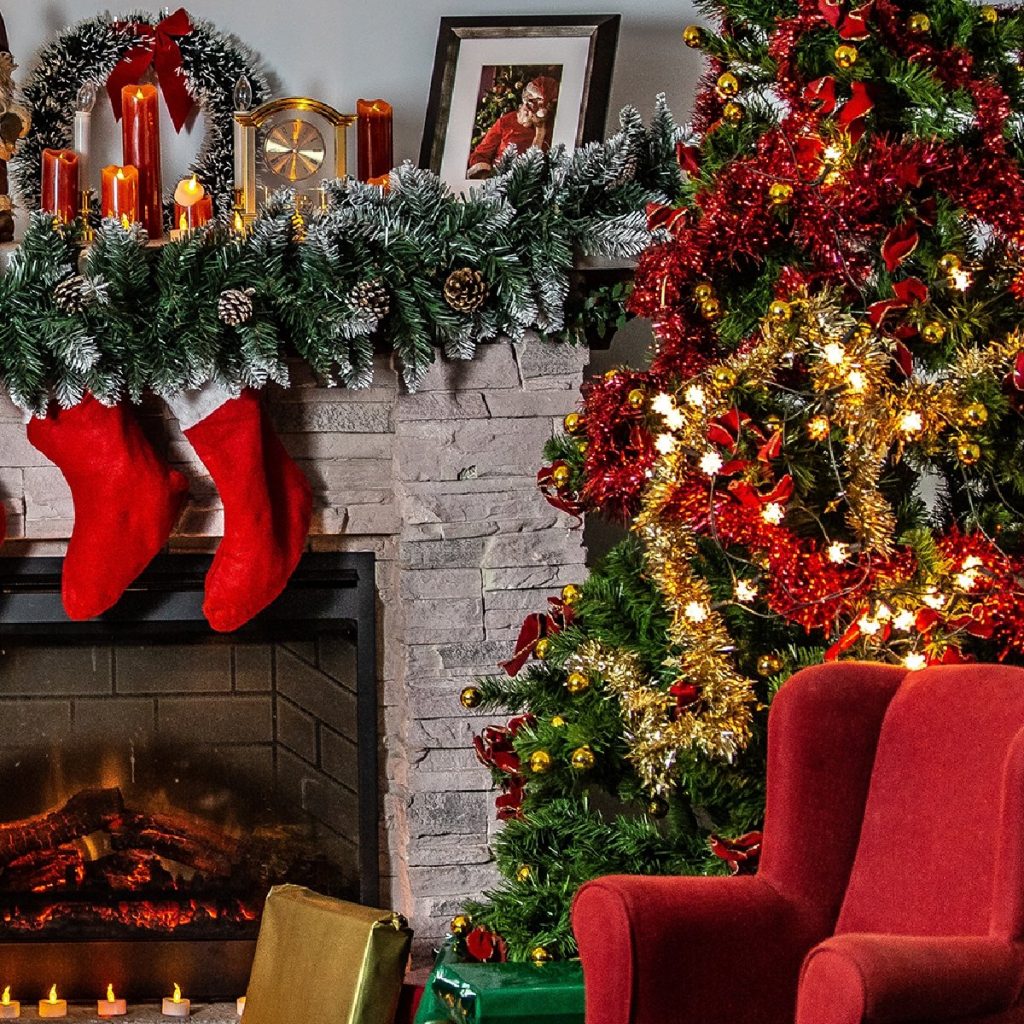 Are you excited for the holiday season? It's finally here! That means treats galore, but it also means that your smile is going to be at a higher risk of oral health issues than usual. Fortunately, the holiday season doesn't have to mean bad news for your beam. Dentist-approved stocking stuffers will help you keep your smile in check. Read on to learn about five stocking stuffers that your family is sure to love.
Idea #1: Healthy Snacks
Chocolate, candy canes, butterscotch, marshmallows, and other candies and sweet treats are common during the holidays. Unfortunately, they are also bad for your smile. This is because they are full of sugar, which feeds the bacteria that cause cavities. Fortunately, there are all kinds of dentist-approved alternatives that you can put in your family's stocking, such as:
Dark chocolate – This contains less sugar than milk chocolate and is easy to wash away.
Nuts – Almonds, cashews, & Brazil nuts provide your smile with much-needed nutrients.
Sugar-free candy – There are sugarless versions of chocolate, gummies, and other candies.
Sugarless gum – Not only does this treat not contain any sugar, but it also helps increase saliva production to lower your risk of oral health problems like cavities and gum disease.
Idea #2: Reusable Straws
If you are a drinker of cola, grape juice, red wine, coffee, tea, or other highly pigmented beverages, you may be familiar with the stains they leave behind. Drinking them through a straw will lessen the amount of contact they have with your pearly whites. This will make these tasty beverages less likely to stain your smile. Additionally, some reusable straws come with carrying cases that make it easy to bring them with you wherever you go.
Idea #3: A New Toothbrush
How long has it been since your family got new toothbrushes? They should be replaced every three to six months since this is usually when the bristles start to fray. At this point, they won't be as effective at removing plaque, bacteria, and food particles from your pearly whites. That's why a new toothbrush is the perfect stocking stuffer. if you have children who are ready to upgrade to an electric toothbrush. The holidays are the perfect time to do so.
Idea #4: Toothpaste and Dental Floss
What better to go with new toothbrushes than some new toothpaste? While you're at it, buy your family dental floss so they have all the tools they need to keep their smile in good condition. There are all kinds of fun flavors of toothpaste and dental floss that will make oral hygiene more interesting, including:
Waffle
Cherry
Pickle
Bacon
Banana
Cupcake
Ranch dressing
Spiced pumpkin
Strawberry
Bubblegum
Idea #5: A Tooth Timer
For kids who are still getting used to performing their oral hygiene routine, a tooth timer makes a great stocking stuffer. This will make it easier for them to ensure that they brush their teeth for a full two minutes. Tooth timers come in lots of different colors, so be sure to pick your child's favorite.
Though there are endless options when it comes to picking stocking stuffers for you and your family, ones that are smile-friendly will help keep dental issues at bay. So, consider replacing sweet treats with dental tools to promote healthy smiles all year long!
About the Practice
If you're in need of a skilled team of oral health professionals to help you care for your smile, look no further than Dooley Dental. Dr. Edward J. Dooley and his team take pride in helping patients keep their smiles in good condition with their wide range of preventive, restorative, and cosmetic treatments. Call Dooley Dental at (732) 974-2288 or visit their website if you want more information on their services or to make an appointment.