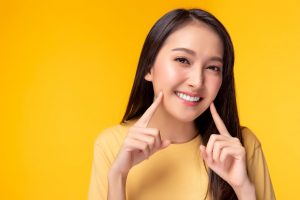 Do you feel like you have to hold back when you grin? Are you anxious at social gatherings because of flaws in your teeth? Fortunately, your dentist has solutions to address overcrowding, stains, chips, cracks, and even misalignments. Depending on your circumstances, they'll be able to provide different treatment options to perfect your teeth. But what is included in the essence of a beautiful smile? Studies have revealed what people consider it to be. Keep reading to learn more and how your dentist can help!
Tooth Size
Apparently, size does matter when it comes to your teeth. The two on the top front are generally expected to be a little larger, but even then, they're considered less-than-appealing if they're overly exaggerated. People can easily spot pearly whites that are proportionately bigger or smaller than the rest. Thankfully, your dentist has access to specialized instruments to gently whittle hefty teeth down to size. If you have a tooth that looks too little, on the other hand, it's possible for them to bulk it up using dental bonding.
Tooth Color
Another noticeable factor we pay attention to is hue. We can tell right away if someone's chompers appear dark and dingy, or sparkling and bright. In general, we tend to think of teeth that have yellowed as older, less healthy, and not as attractive.
Depending on the cause of the discoloration, your dentist can handle it in a few ways. Surface stains can usually be removed with professional teeth whitening services. Many dentists also provide take-home kits with customized trays for optimal results.
If the stains originate inside your teeth, then a cosmetic solution, like dental veneers, is a great way to hide them.
Gum Color and Display
Studies have shown that we also notice the color of someone's gums. Darker, reddish, and swollen gums are a turn-off because they're an indicator of a more serious issue. Our gums tend to look that way as we develop gum disease, so you'll need to call your dentist to address it.
Because our gums recede once we reach advanced stages of gum disease, gum display is also a determining factor. Gums that are too thin make your teeth look larger. Conversely, if your gums are too large or puffy, you might need a gum lift or recontouring, so they don't overwhelm your pearly whites.
Now that you know what to strive for, you can work with your dentist to establish a treatment plan to give you the gorgeous grin that you deserve!
About the Author
Dr. Edward J. Dooley feels proud to improve his patients' quality of life by enhancing their smiles. He believes you should feel like a priority, so he and his committed team take the time to learn about your dental needs. You'll receive the most up-to-date treatments using leading dental technology, so you know you're getting the best service possible. If you'd like to upgrade your smile, you're welcome to request a consultation appointment on the website or by calling (732) 974-2288.