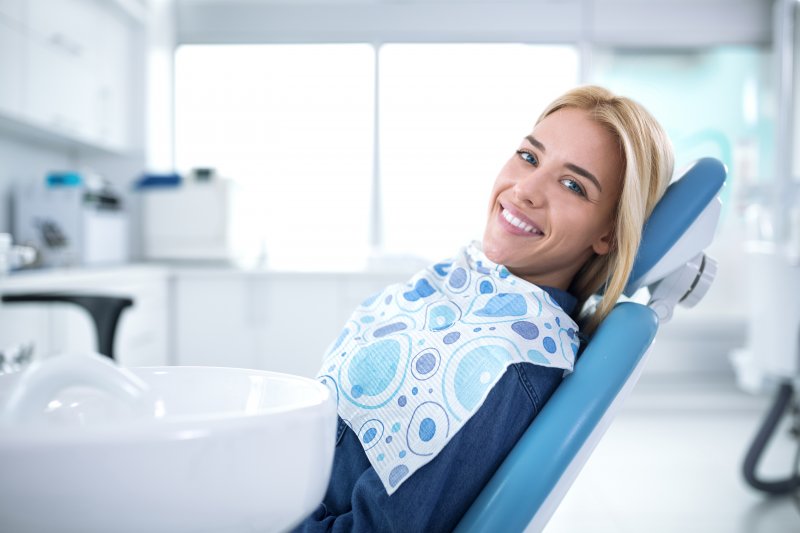 A few months into 2020, our daily routine was put on hold as COVID-19 became a worldwide pandemic. Fortunately, infection control measures like face coverings and social distancing have made the transition out of quarantine and into our "new normal" possible. However, many patients are still hesitant to schedule their routine dental appointments since extensive research is still underway on the intricacies of this novel virus. If you are currently contemplating postponing your bi-yearly visit, then a dentist in Spring Lake is sharing three reasons you should reconsider.
#1. Additional Safety Measures Are in Place
Pre-pandemic, your dentist painstakingly followed sanitation standards put forth by the Centers for Disease Control and Prevention and the Occupational Health and Safety Administration. While these procedures continue to play a crucial role in practicing proper infection control and preventing cross-contamination, your dental team is implementing additional safety measures during the pandemic. Therefore, don't be surprised to see the below practices enforced at your next visit:
Daily health checks.
Extensive sanitation measures (i.e., anti-microbial rinse, hospital-grade hand sanitizing stations, etc.).
Social distancing guidelines (i.e., virtual waiting rooms, one-way foot traffic signs, etc.).
New appointment schedules (i.e., sequenced patient scheduling, expanded patient appointments, etc.).
Additional personal protective equipment (i.e., face shields, disposable coats, etc.).
#2. Your Oral Health Impacts Your Immune System
From routine exercise to clean eating, there are numerous ways you can help your immune system function optimally. But did you know maintaining pristine oral health is one of them? If your dental care is overlooked and an infection forms in your mouth, your body will naturally respond by sending infection-fighting cells to the area. While this is a good short-term response, the long-term consequence is that your immune system's attention will be diverted and leave you vulnerable to colds and viruses. Therefore, it is crucial to view your oral hygiene routine as an essential part of staying healthy during the current pandemic.
#3. Routine Visits Catch More Than Cavities
All too often, patients view their dental checkups as just a check for cavities. However, a whopping 90% of health conditions have oral symptoms, which means your dentist can play a critical role in the early detection of oral cancer, diabetes, osteoporosis, and HIV (to name a few!). So, the next time you think of postponing your routine visit, remember how important they are for your oral and overall health!
Navigating through life in a pandemic can be anxiety-inducing. However, it is more important now than ever that your teeth and gums are cared for properly. Fortunately, you can schedule an appointment with your dentist to ensure your oral health is in tip-top shape!
About the Author
After earning his undergraduate degree from the College of the Holy Cross, Dr. Edward J. Dooley obtained his Doctor of Dental Medicine from the University of Pennsylvania's School of Dental Medicine. Today, he uses his nearly three decades of experience, advanced training, and patient-centered approach to care to help his community achieve strong, healthy, gorgeous smiles. If you would like additional information on how Dr. Dooley is using his expertise to keep his patients safe during COVID-19, visit his website or give him a call at 732-974-2288.