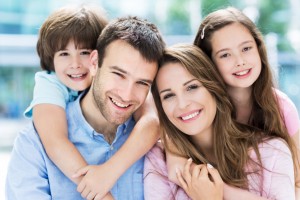 What's the big deal about excellent dental care? The big deal is preventive services, restorations and cosmetic treatments done right the first time in a patient-centered environment. Wall Township dentist, Dr. Edward J. Dooley, has dedicated his decades-long dental practice to each individual patient and to  providing exactly what he or she needs for the best smiles possible.
The Credentials
Dr. Dooley brings an amazing array of talents and skills to the treatment room. Starting as a young dentist graduating from the University of Pennsylvania School of Dental Medicine and then serving for 3 years as a Dental Officer in the United States Navy, Dr. Dooley has worked hard toward excellent dental care. As an experienced and constantly growing professional, he has accumulated more than 1500 hours of continuing education and holds membership in several professional associations such as the World Clinical Laser Institute.
The Services
What can this highly skilled Wall Township dentist do for you? He can meet complex dental needs and a wide range of aesthetic goals. Dr. Dooley bases individualized care plans on careful oral examination, digital x-rays and other diagnostic evaluations as needed. He also listens to what his patients say about smile problems and desires for aesthetic change.
His preventive services include:
Exams, x-rays and cleanings

Oral cancer screenings

Screening for bruxism and TMJ dysfunction

Evaluation for orthodontic correction

Fluoride treatments and plastic sealants to prevent tooth decay
His restorative services include:
Tooth-colored fillings to seamlessly restore areas of decay

Root canal therapy to save abscessed or injured teeth from extraction

Emergency dental services, when something suddenly goes wrong

Dental crowns and bridgework to fill smile gaps and repair extensive damage

Dental implants, today's best tooth replacement choice

Dentures for substantial tooth loss

Laser gum disease therapy for comfortable, no suture treatment of periodontitis
His cosmetic services include:
DURAthin laminates

, beautiful porcelain veneers that cover cosmetic imperfections

Lumineers, no-prep veneers

Straightwire Comprehensive Orthodontics and Powerprox 6-month adult orthodontics

Professional teeth whitening for a fast and safe cosmetic lift

Composite resin bonding to repair small chips, stains and shape irregularities
If you need or want a particular dental service, chances are Dr. Dooley and his team can provide it!
The Testimonials
Your Wall Township dentist can talk on and on about his love of dentistry and his prized relationships with his patients. But, perhaps the best way to understand why Dooley Dental is special is to look at patient testimonials on our website.
Via written and video testimonials, learn what our patients say about their dental care–both at the skill level and the interpersonal level. You'll get a good idea of what the Dooley Dental experience is really like; so you don't have to take our word for it!
Contact the office
The staff at Dooley Dental would like to meet you, and Dr. Dooley would be honored to be your dentist in the Wall Township area. Contact Dooley Dental today to arrange your first visit.