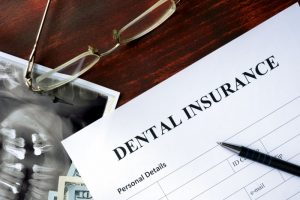 Dental insurance. Nobody wants to talk about it or deal with it, so it's no wonder that people don't know how to maximize it. Dental insurance can help you save hundreds each year while keeping you healthy, but you have to know how to play the game. Dental insurance comes with rules, dates, and important numbers to understand, which is why your dentist in Wall Township wants you to know some useful information. Read on to learn how to maximize your benefits and why you should use your insurance before the end of the year.
But First, How Dental Insurance Works
While every dental insurance plan is different, most work by:
Covering 100% of preventive visits like checkups and cleanings
Covering around 80% of minor restorations like dental fillings
Covering 40% to 60% of major restorations like dental crowns
As you can see, insurance favors preventive care because it's cheaper in cost. However, this also gives you incentive to attend appointments that prevent more extensive and expensive dental work in the future.
The Most Important Number
There's one number to always keep in mind when trying to maximize your insurance benefits. The yearly maximum is the most your insurance plan is willing to pay for your dentistry in one year. This number is typically around $1,000 and it is "unlocked" by paying a deductible once annually. The key to getting the most out of your benefits is to know your maximum, trying to hit or exceed it every year.
This can be done by seeing your dentist early on in the year, making it easy to plan out the types of treatments you may need in the upcoming months. From there, you and your dentist can develop a treatment plan that maximizes your benefits while giving you the quality care you deserve.
The Time for Action is Now
If you haven't seen your dentist this year, you only have a few months before your maximum renews. Schedule a routine checkup and cleaning to utilize your benefits, but to also ensure your own health and safety. Dentists check for problems like oral cancer, gum disease, and other problems in addition to cavities and decay. These issues will lead to more serious and costly treatment down the road, making these preventive visits not only cost effective but vital to your health.
Now that you know how to play the game, are you ready to save on insurance? Use these tips and remember that your insurance renews each year for quality and affordable dentistry.
Meet the Dentist
Dr. Edward J. Dooley was raised in Spring Lake, which is why he loves caring for patients in his community. He never wants finances to dictate quality of dentistry, which is why he accepts various insurance plans. He also has a front desk staff that is experienced in maximizing benefits while minimizing out of pocket spending. For any questions, Dr. Dooley can be contacted through his website or (732) 974-2288.